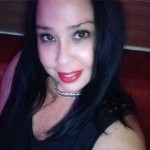 Elaine Martinez

Mohs Surgical Medical Assistant at Advanced Dermatology and Cosmetic Surgery
Highlights
I am a licensed skin care professional that is committed to making flawless skin possible with different types of products, treatments and advanced technology and most importantly teaching and assist in the importance of SPF.
Experience
For Medical Assistant I attended Webster College for two years and graduated with honors with an Associate in Science degree in Healthcare Medical Assistant. I chose this career because I was a single mother of two beautiful son's and I wanted to be in healthcare for as long as I can remember. Being a medical assistant at that point in my life was a good thing because the hours were convenient for a single mom. After being in different areas of the medical field I feel that dermatology is my favorite and that is why I went on in continuing my education in skincare.
Florida College of Natural Health was my choice of education for skincare. This is where I earned my diploma as a facial specialist, Aesthetician, and Licensed by the State of Florida. I specialize in acne treatments and in anti-aging treatments. My approach is one that encompasses exactly all of the technical knowledge with a soft, relaxing, and soothing touch. Always sure that I keep up with the latest skincare procedures, products, and treatments every year by attending different CME classes and always keeping up to date with products, chemical peels, etc.
I am a New York native living in Florida for 25 years. I feel that facial treatments along with facial massage are an outlet for my creative and healing nature. I see every facial experience as an opportunity to bring relaxation, balance, and that extra boost on how beautiful our skin can really be. I have been an aesthetician for 5 years and I am very dedicated to what I do and how I do it.