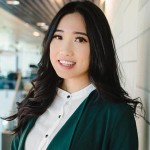 Jennifer Tran, BSc

Clinical Research Coordinator in Oakville
Highlights
Jennifer Tran is a Clinical Research Coordinator in Oakville, Ontario, Canada. She currently works at The Centre for Clinical Trials in Oakville.
Her areas of expertise are in medical and cosmetic dermatology clinical research as well as plastic surgery clinical research.
Experience
Jennifer has extensive experience in conducting Phase I-IV clinical research for the investigation of medicinal products, therapies, and devices. She has worked on studies that helped bring new drugs to market. Working with the Principal Investigator, she is writing manuscripts to introduce novel therapeutic options as treatment options for physicians to provide to their patients.
She primarily works in-clinic with a dermatologist and plastic surgeon to conduct studies and works part-time remotely for COVID research. When she's not working, Jennifer is volunteering within the Vietnamese community, having held multiple non-profit leadership positions on a local, national, and continental scale.
Education
Jennifer holds a Bachelor of Science in Biochemistry from McMaster University in Hamilton, Ontario, Canada.