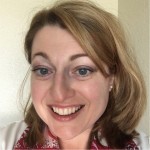 Saskia Benner, MD

Dermatologist at Hansaklinik Dortmund
Highlights
Dr. Saskia Benner is an experienced Dermatologist currently practicing in Dortmund, Germany.
Dr. Benner´s clinical interests are general dermatology, atopic dermatitis, vitiligo, hair loss, dermatological surgery and laser therapy.
Dr. Benner practices at one of leading hair-loss clinics in Germany and has successfully treated many patients suffering from alopecia - both diffuse and areata.
Dr. Benner´special interest lies within cosmetic dermatology - cosmetic laser treatments, anti-aging treatments, injectables.
Experience and Education
Dr. Benner has practiced dermatology since 2010, both during her dermatology board specialisation in Germany and aesthetic dermatology tenure in Slovakia. She has international work experience, having previously practiced in the United Kingdom, Germany and Slovakia. Her passion is the diagnosis and therapy of malignant melanoma. She is a highly skilled surgeon, specialising in skin cancer surgery. Dr. Benner has worked at one of the leading hair-loss clinics in Germany and has many years of experience treating patients suffering from alopecia - hair loss - both diffuse and localised. Dr. Benner uses both holistic and traditional hair-loss treatment, combining supplements, hair potions with prescription medication and mesotherapy - an invasive injectable technique to restore hair growth. Her approach is tailored to the individual preferences of the patients, following both traditional and alternative medical pathways.
A firm advocate of prevention, dr. Benner is known to advice sun protection and early intervention in anti-aging procedures, aiming to achieve the most natural results.