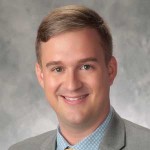 Zachary P. Nahmias, MD, FAAD

Dermatologist - Physician
Highlights
Dr. Zachary Nahmias is a Washington University in St. Louis-trained Dermatologic Surgeon and Board-Certified Dermatologist specializing in skin cancer surgery and reconstruction.
After four years of in-depth training, Dr. Nahmias is excited to be in scenic Upstate, New York offering North Country patients the most advanced skin cancer treatments and dermatology services.
Experience
After graduating from the University of Tennessee College of Medicine, Dr. Nahmias completed his internship at Harvard's Beth Israel Deaconess Medical Center in Boston, MA. Following his internship, he completed a three-year accredited dermatology residency at Washington University in St. Louis. As a medical student and dermatology resident, Dr. Nahmias received numerous honors to include induction into the Alpha Omega Alpha Medical Honor Society and the Gold Humanism Honor Society. He has volunteered in medical mission work in the Philippines and in Botswana, helping underserved populations and healthcare systems with their needs. At Washington University in St. Louis, Dr. Nahmias studied advanced dermatologic surgery techniques.
Subsequently, Dr. Nahmias moved to Watertown where he started the dermatology service line at Samaritan Medical Center in 2018. He sees patients of all ages and backgrounds in the dermatology clinic and as hospital consultations at Samaritan Medical Center. Dr. Nahmias lectures nationally, teaches medical students and residents, and has published over 20 scholarly articles in a variety of publications in medicine, dermatology, and dermatologic surgery.
Dr. Nahmias currently lives in Watertown and has many pets including 3 dogs, 3 cats, and 2 horses.
Licenses & certifications
Basic Life Support (BLS)
Human Research: Collaborative Institutional Training Initiative (CITI)